The Ffwrwm
High Street, Caerleon

The Ffwrwm reflects the uniqueness of Caerleon.
Discover an interesting array of shops in an atmospheric setting - a cobbled courtyard containing a fine display of sculptures.
Wonderfully Celtic … wonderfully Arthurian.
Take refreshment, browse, rest, and soak up the atmosphere.
Even when Caerleon is having a sleepy day the Ffwrwm awaits...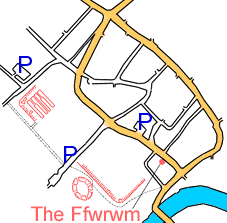 Visit the Ffwrwm website